From former engineers and architects to stay-at-home parents and sales executives, Capriotti's franchise partners come from diverse professional backgrounds. And many of them have never run a restaurant.
Because of our unparalleled training and support, restaurant experience is hardly a prerequisite for success within our fast-growing sandwich franchise.
Our best-in-class support program, CAPMastery, offers online and field training that helps franchise owners stay up-to-date on best practices in restaurant marketing, sales, operations and growth strategies. Throughout the entire lifecycle of their business, franchise owners are able to leverage industry-leading insights and expertise to optimize every facet of their restaurant franchise.
As long as you have the drive to succeed, a love for uncompromisingly delicious food, a passion for people and a firm grasp of our core brand values, you're exactly who we're looking for.
Here's what it takes to join our family of exceptional entrepreneurs:
Integrity and Authenticity in Everything
A central tenet of our brand is that we embody authenticity in everything we do – from the integrity of our ingredients to our genuine way of doing business. Whether you're buying a fan-favorite Capriotti's sub or signing on the dotted line to open your own Capriotti's Sandwich Shop, what you see is what you get.
Our guiding principles have contributed to the strength of our business model and franchise system. They've also served as a key brand differentiator attracting millions of raving fans and CAPAddicts.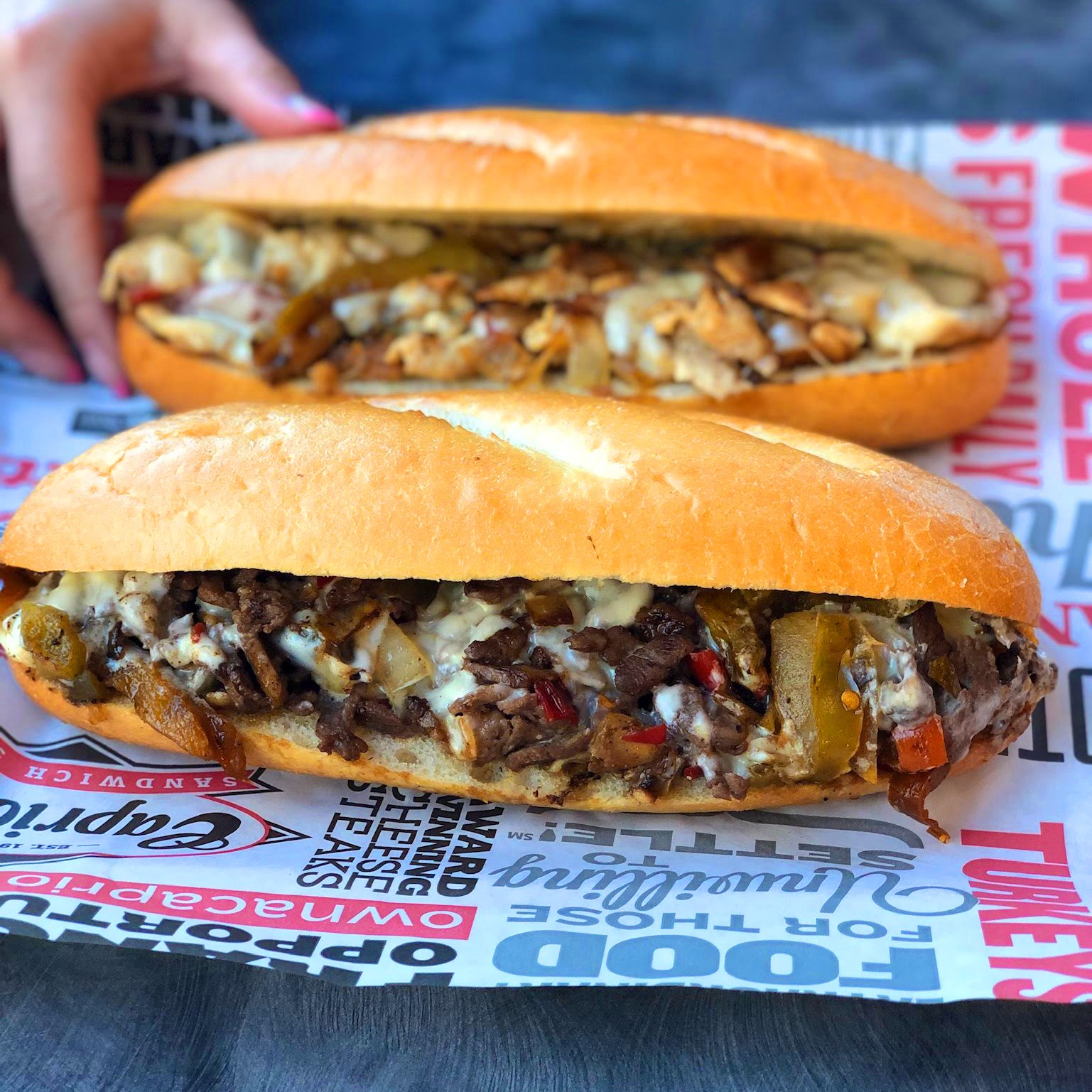 Capriotti's has been doing it our way since 1976, preparing award-winning, made-to-order sub sandwiches with fresh, homemade ingredients.
"Capriotti's doesn't do things the easy way, and I think that's what really sets us apart," said Jeff Kegel, a Minnesota-based Capriotti's franchise partner. "We slow-roast all of our roast beef and turkey – the latter being a 12-hour, overnight process. We hand-roll our meatballs from scratch, and our coleslaw and stuffing are all handmade daily."
Whereas other national restaurant brands continuously cut corners and favor highly-processed, low-grade ingredients, we've never strayed from the uncompromising quality of our food. Dedicated to integrity in everything we do, our authentic, natural ingredients and handmade preparation have differentiated our brand and sparked strong demand for decades.
Passion to Live Out Our Brand Promise
When you're passionate about something, the desire to be the best comes naturally. Our brand promise and key point of differentiation reside in our unwavering commitment to superior sandwich-making, and our franchise partners are responsible for living out that brand promise every day.
In fact, many of our franchise partners started out as fanatical Capriotti's customers themselves, possessing such a passion for our product and people that they decided to fully invest and immerse themselves in the brand. For them, stopping at their local Capriotti's and enjoying an amazing sandwich wasn't enough – they wanted to share their passion with the world, building the brand and bringing amazing food to new markets across the country.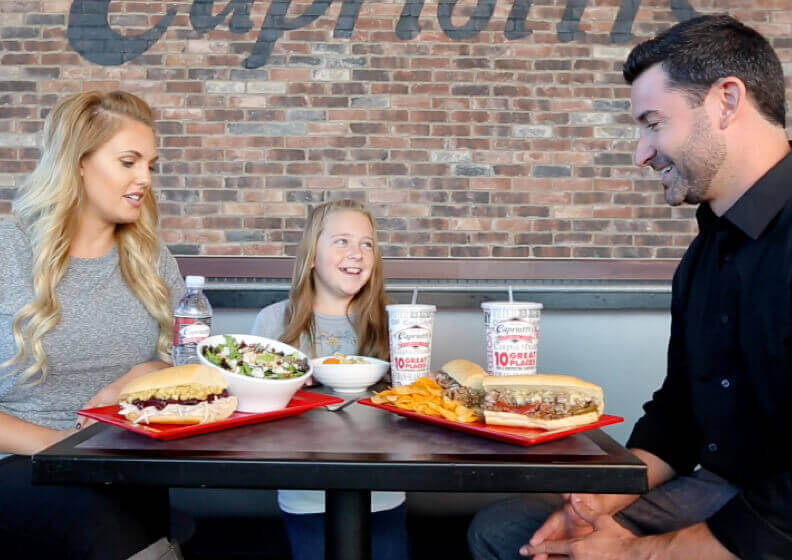 "My wife and I moved to St. George about five years and started going into the Capriotti's down there and just fell in love with the food," said Jordan Blackburn, a Capriotti's franchise partner in Utah. "We were going there three or four times a week, and we loved it so much we even joked about calling up the owners to ask about taking over ownership."
Sure enough, Jordan and his wife called the owners, shadowed them for several days and soon after, the Blackburns purchased the St. George location.
Desire to Build a Business – and Our Family
Capriotti's started out as a family business in small-town Delaware. Even as we've expanded to become a national brand with more than 100 locations, we're still a family.
And, when we say our franchise partners join the Capriotti's family, we mean it. Each and every one of our franchise partners has direct access to all of our top management – including the CEO and President.
"I know it sounds cliché, but within the Capriotti's franchise system, it really is just like a family," said Jordan. "Most places, you're just a number, but I could call up our VP of Operations any hour of the day, and – he's actually done this before – he'll rent a car and bring fresh bread to our shop if we have an issue. I don't think many other franchises would do the same thing."
We are there for our franchise partners every step of the way, supporting, leading and guiding them throughout their entire experience in business ownership.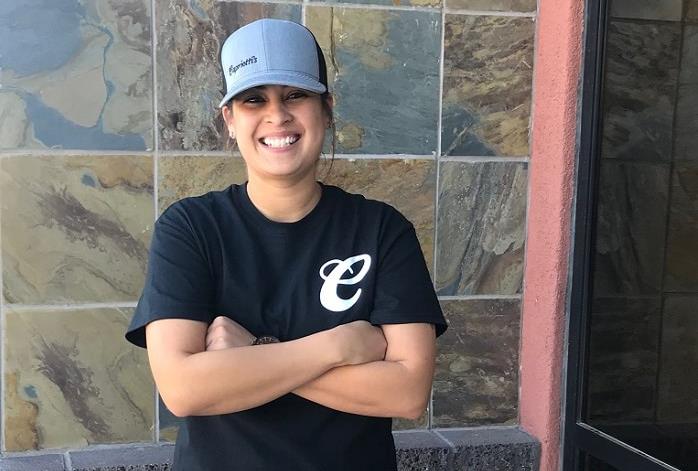 Similarly, our nationwide network of franchise partners is just as supportive of one another, always more than willing to offer up any advice and best business practices to their fellow franchise partners.
"Capriotti's is unlike anything else," said James Gimbel, a Capriotti's multi-unit franchise partner. "You'll never find better quality in a quick-service/fast-casual restaurant. And, it was appealing to be my own boss at the age of 23. To be able to run my own business, which blossomed into businesses, seemed like the right thing to do."
To learn more about franchise opportunities with our fast-growing sandwich franchise brand, contact us at 702-374-4746 or franchising@capriottis.com.