Without a doubt, a company's philanthropic efforts have an impact on consumers' purchasing decisions. A recent Mintel study found 73 percent of Americans take a company's charitable giving into account when deciding what to buy.
Going further, upwards of half of all Americans would change companies they purchase from if another business's charitable giving aligned with their own beliefs. The bottom line is that consumers from all backgrounds are setting increasingly higher expectations when it comes to companies giving back.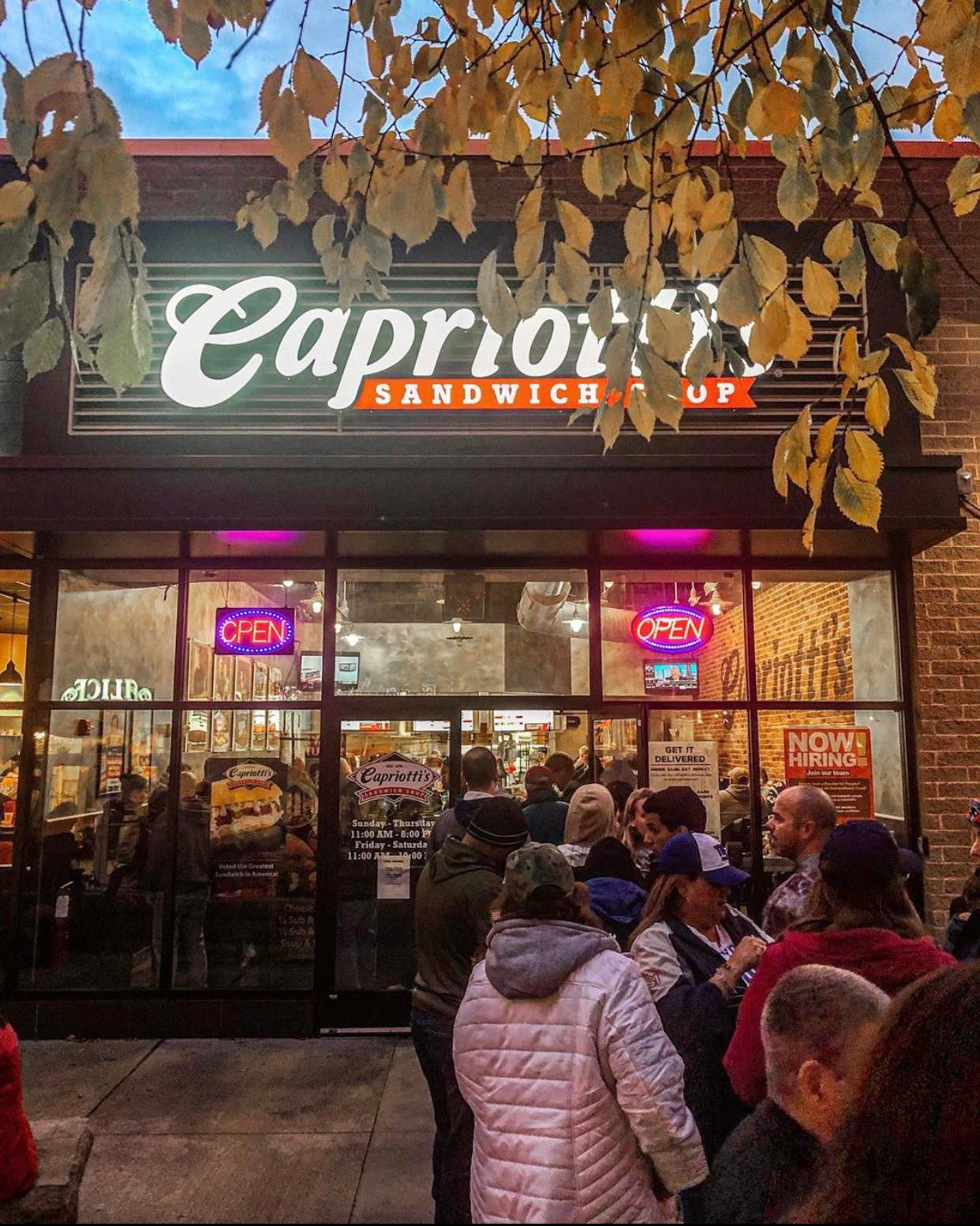 Consumer expectations aside, it's important that any charitable initiatives are embraced for a good reason and are authentic to the brand. For Capriotti's, breast cancer is an issue that has touched – and continues to impact – so many people's lives within our company and among our guests. That's one of the big reasons we decided as a company to support breast cancer research during the month of October.
Giving Everyone a Chance to a Support a Worthy Cause
October is Breast Cancer Awareness Month, but at Capriotti's restaurants and on social media, it's Pinktober.
The reasons to support research to find a cure for breast cancer are unambiguously clear. About 1 in 8 women in the U.S will be diagnosed with breast cancer over the course of her lifetime. Second to skin cancer, it's the most commonly diagnosed form of cancer among women in the nation.
"At Capriotti's, we are committed to doing our part to support finding the cure as so many lives across the globe are affected by breast cancer each year," said Ashley Morris, CEO of Capriotti's.
In 2018, we launched the campaign asking Capriotti's fans to post pictures of themselves with The Bobbie, our signature Thanksgiving-on-a-roll sandwich, to social media using the hashtags #Pinktober and #Capriottis. For every post with the image and hashtags, Capriotti's donated $1 to the Breast Cancer Research Foundation.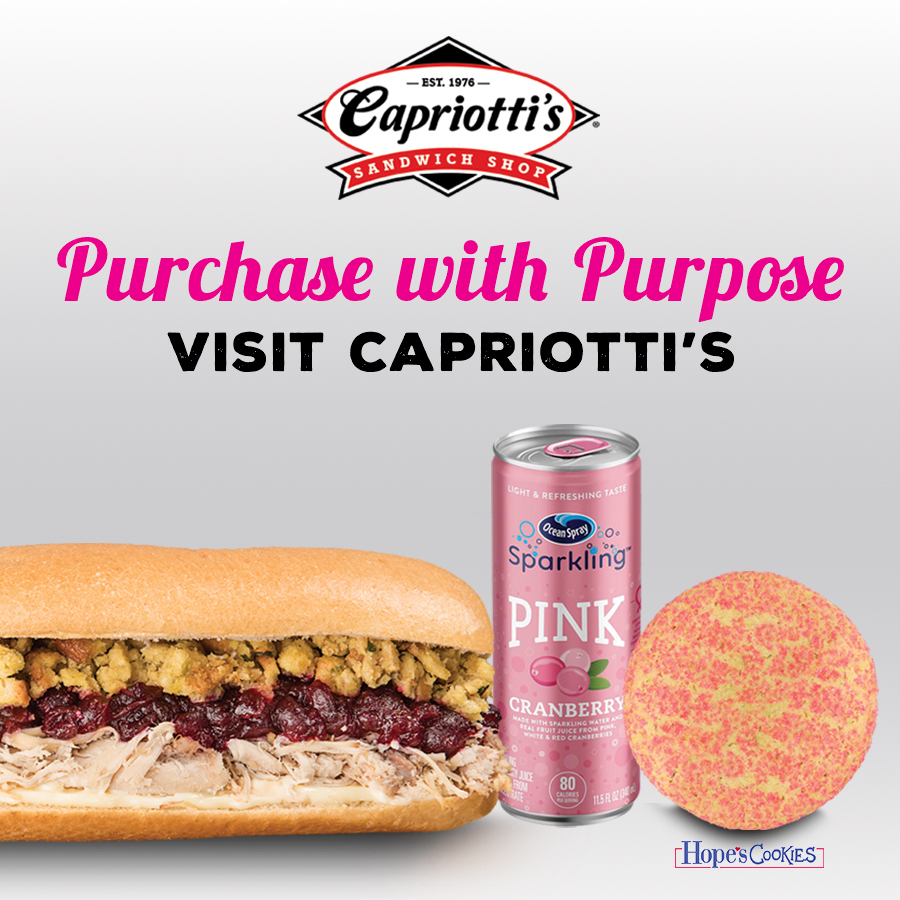 This year, we're supporting breast cancer research through a different channel. A portion of every purchase of Ocean Spray's® Pink Sparkling Drink and Hope's PINK sugar cookie with pink sprinkles at all Capriotti's locations will go toward raising funds for the National Breast Cancer Foundation, an organization dedicated to providing help and inspiring hope to those affected by breast cancer through early detection, education and support services.
"This campaign is a great way to raise funds for an amazing cause, as well as a wonderful opportunity to connect with our loyal fans and bring the CAPAddicts community together for a worthy organization," Morris said.
The Values at the Heart of Our Sandwich Franchise
The most successful sandwich franchises go beyond brand recognition with their guests. Instead of having consumers simply be able to identify your concept after seeing your logo, the best ones inspire a strong emotional connection, an affinity that motivates them to keep coming back and recommend you to their friends, family and colleagues. That's what we aspire to do as our system of sandwich franchise partners grows.
Our continual support for breast cancer awareness and research helps reinforce brand affinity – in addition to simply being the right thing to do. Supporting charitable initiatives is an extension of our brand's core values – the five pillars of our brand: Passion, Family, Integrity, Profitability and Genuineness.
Take a look at our CEO Ashley Morris discussing the importance of holding true to our mission and values in an interview with Entrepreneur from earlier this year.
Learn more about franchising with Capriotti's by contacting us at 702-374-4746 or franchising@capriottis.com.