When we opened our doors back in 1976, we committed ourselves to serve each guest the most extraordinary sandwiches made with the highest-quality ingredients available.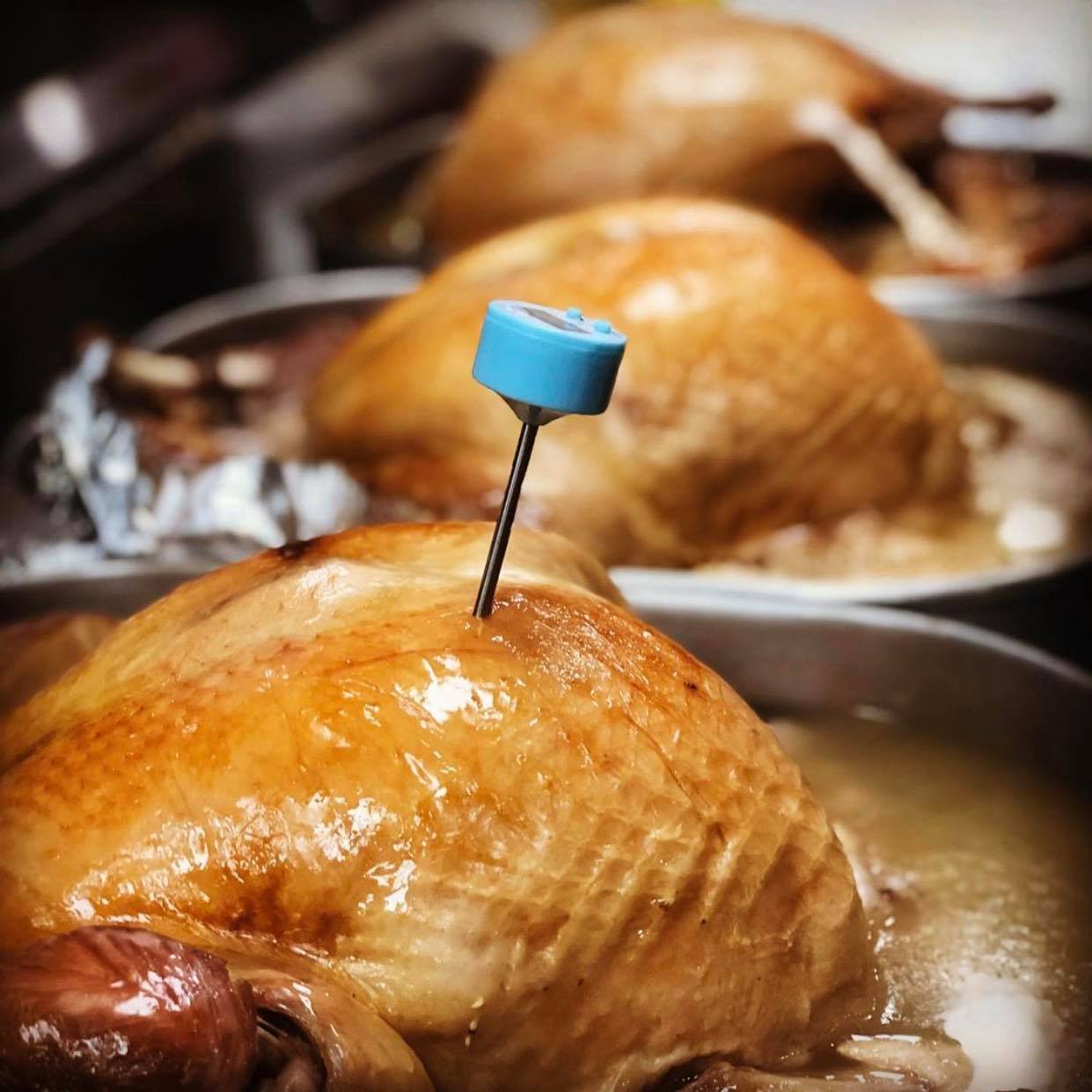 Over the past 40 years, we've stayed true to our roots and have never wavered on our mission to provide incredible sandwiches to all. Our commitment to extraordinary has paid off, and we can proudly say that Capriotti's continues to be an award-winning franchise.
Here are just a few of our most recent awards this year:
All-Time Best Sandwich Shop in Las Vegas
When consumers walk into any sandwich shop, they expect not only fresh ingredients, but flavors they can't find anywhere else – and we believe they shouldn't settle for anything less. While our humble beginnings are rooted in our now famous in-house roasted Butterball® turkeys, we've continued to go above and beyond to deliver an extraordinary experience to our customers.
To keep our customers and their taste buds coming back for more, we've expanded our menu and created unique and tasty flavor pairings for any craving. Back in March, we launched our partnership with Impossible Foods and created the Impossible® Cheese Steak – giving even more sandwich fanatics a chance to taste our perfect blend of gooey cheese, peppers and onions paired with the most flavorful alternative protein product you can find.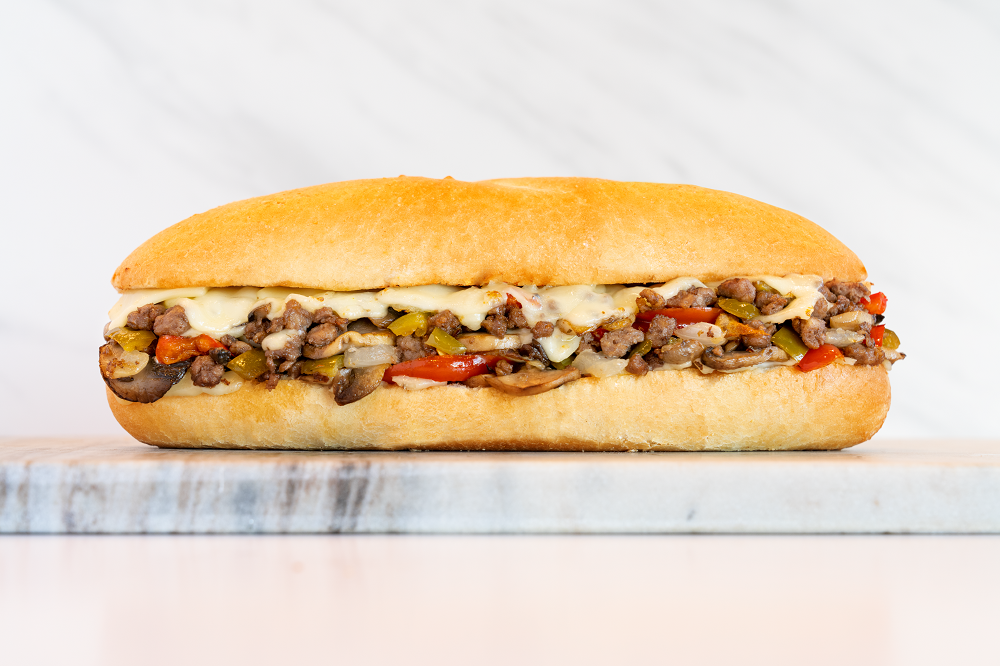 More recently, we paired up with Snake River Farms to create our line of American Wagyu Beef menu items – conveniently bringing the unmatched taste of melt-in-your-mouth, high-end steakhouse meats directly to our guests.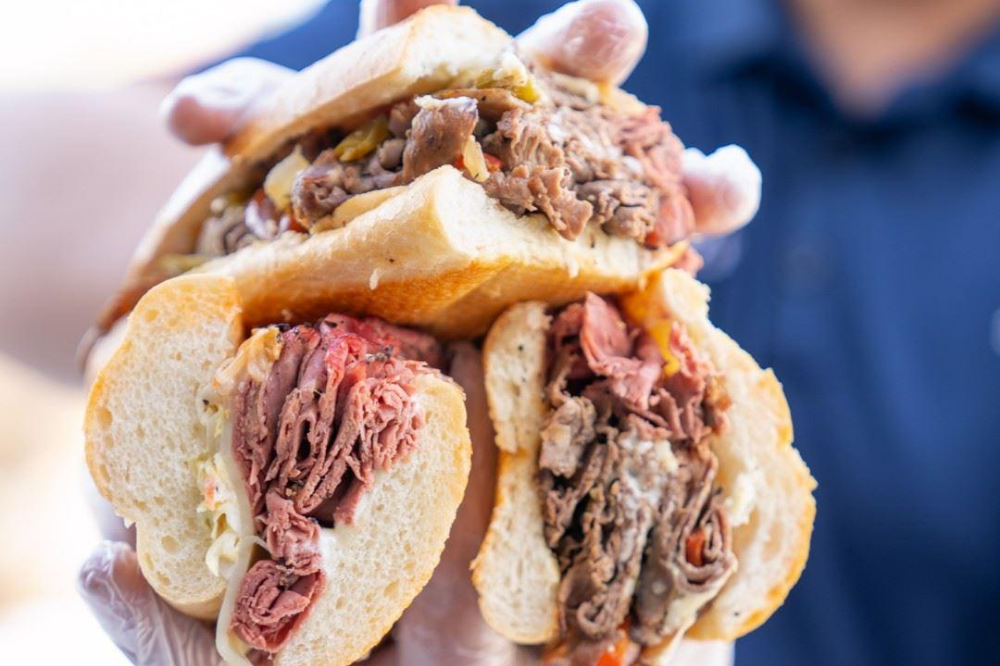 Combining our fantastic, constantly evolving menu items with a devoted base of CAPaddicts, it's easy to see why we were awarded the title of Best Sandwich Shop of All Time in Las Vegas by Las Vegas Weekly – culminating a nearly two-decade run at the top of the list as best sandwich shop.
Franchising Innovation Award: Best Limited Budget Campaign
When it comes to being the best, we don't limit ourselves just to the amazing products we serve – it also applies to how we support our family of franchise partners.
As COVID-19 hit the United States and states began to shut down, many companies scaled back their spending on marketing and advertising. Instead of just trying to survive, we decided to take the opportunity and continue to communicate to our guests that we were open, safe and accessible.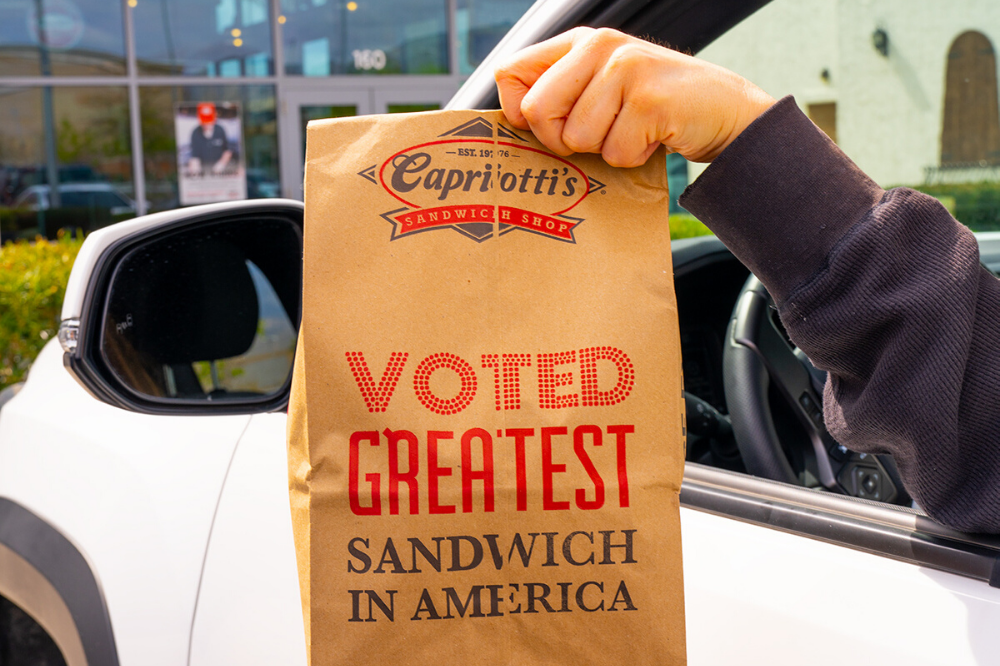 Like the rest of the food franchise industry, we experienced a decline in in-store traffic. However, because we invest in long-term strategies – specifically concerning online ordering and third-party delivery – we were able to quickly adjust our operations to safely deliver to our guests. At the same time, we created advertising spots that got prime slots on broadcast television and streaming media and communicated our best-in-class safety practices, promotions, and delivery and curbside options.
Within a week of these spots running, our franchise partners saw their sales begin to rise and eventually exceed pre-COVID sales levels. Our nimble response to the pandemic through our advertising campaign not only helped our franchise partners maintain cash flow, but also led to being awarded a Franchise Innovation award for Best Limited Budget Campaign by Franchise Update Media.
Top Food Franchise by Entrepreneur Franchise 500
The food sector continues to be one of the fastest-growing and largest industries in the franchise world. Being a part of such a massive industry means we need to make strategic investments that keep our franchise partners successful and differentiate us from others in our segment.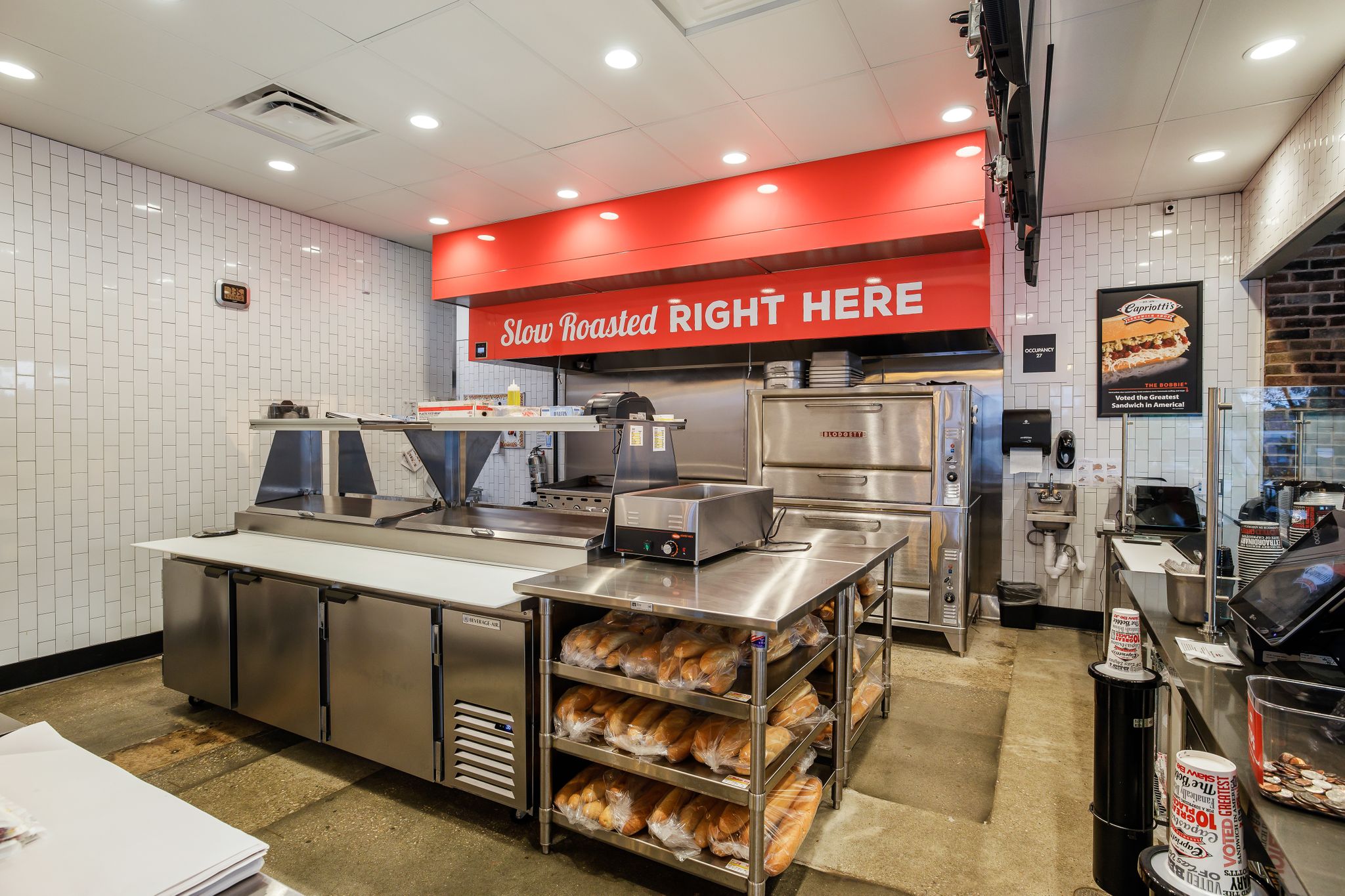 Every year, Entrepreneur's Franchise 500 releases its list of top 200 food franchises, all evaluated and ranked based on scores they received from the Franchise 500 formula – including data points on franchisee support, brand strength, stability and growth. Our hard work has paid off – this year, we were named a top food franchise.
We've pushed ourselves when it comes to technology through our partnerships with third-party aggregators and streamlining our restaurant tech to remain highly competitive in an omnichannel environment. And by adding new, mouth-watering menu items to our product lineup, we've been able to build upon what's made us stand out – using the freshest, highest-quality and best-tasting ingredients.
2020 Fast Casual Top 100 Movers & Shakers
The editors at Fast Casual put together the list of 75 brands and 25 leaders in the restaurant space that have embraced innovation even in the face of risk. In a year when so many restaurant owners have faced unprecedented challenges due to COVID-19, being ranked in the top 20 is even more special for Capriotti's.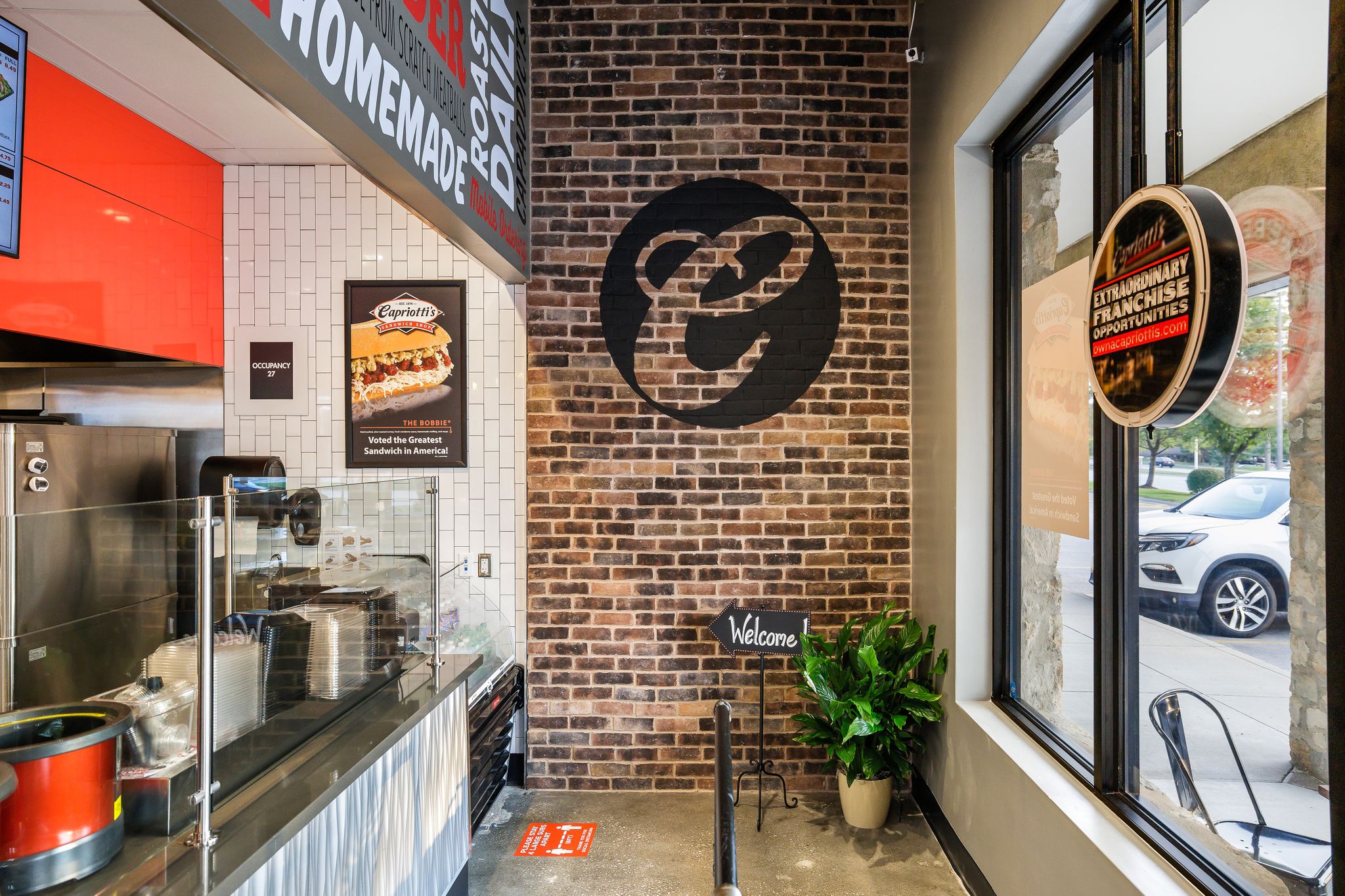 In addition to our long-term investments in online ordering and third-party delivery, we also bolstered our off-premises sales through a food service contract with the U.S. Department of Defense, which enables us to serve our award-winning products at government facilities and military bases across the country.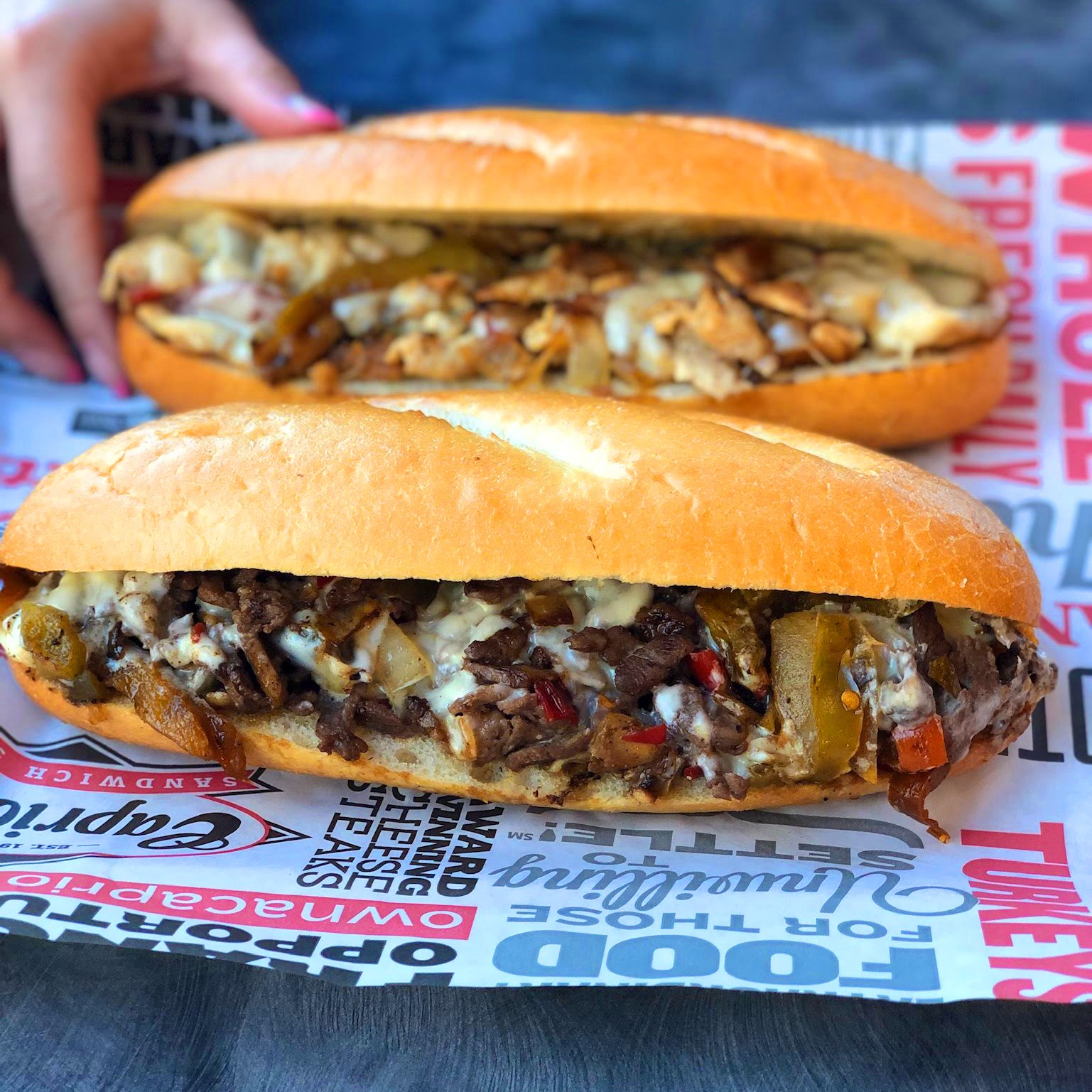 Fast Casual also recognized our strong – and improving – system-wide sales and unit-level performance. Between 2018 and 2019, we were able to increase unit-level profitability by 85 percent and achieve a 10 percent increase in EBITDA by reducing our cost of goods sold.
Our Relentless Pursuit of Extraordinary
While having our hard work acknowledged is incredibly exciting, our work is far from over. The $47 billion fast-casual restaurant sector is growing at a brisk pace and is predicted to make up 22 percent of the limited-service market by 2021.
With the goal to open 15 more shops by the end of 2020, we currently have 112 open locations, and more than 180 in different stages of development – demonstrating our franchise is not only an award-winning sandwich shop but a mouthwatering investment opportunity in the highly competitive fast-casual segment as well.
Looking to join an award-winning franchise? Contact us or call 702.745.5848 for more information on getting started!