It's a unique proposition for Connie and Dale Campbell to open a Capriotti's franchise in Portland, Oregon – the first in the market. It's also unique because this marks the first time Connie and Dale Campbell have worked side-by-side in their business endeavors.
Now add a once-in-a-generation pandemic into the mix and you've got a completely different set of circumstances.
"Last March, we actually decided we weren't going to move forward. We decided we were going to wait until the pandemic ran itself out," Connie said. "Dale started talking to the ghost kitchen folks at Capriotti's a couple of months after that as Bruce Evans, VP of Franchise Development, came to us with the ghost kitchen operating model to consider, and that re-started the process of us moving forward during the pandemic. It was really exciting to move forward with the ghost kitchen concept."
The husband-and-wife duo spent the bulk of their professional lives owning their construction and software consulting firms, respectively. Upon a recent move to Portland, the two decided to invest in a franchise. When the opportunity to open a Capriotti's ghost kitchen in their new hometown presented itself, it just made sense.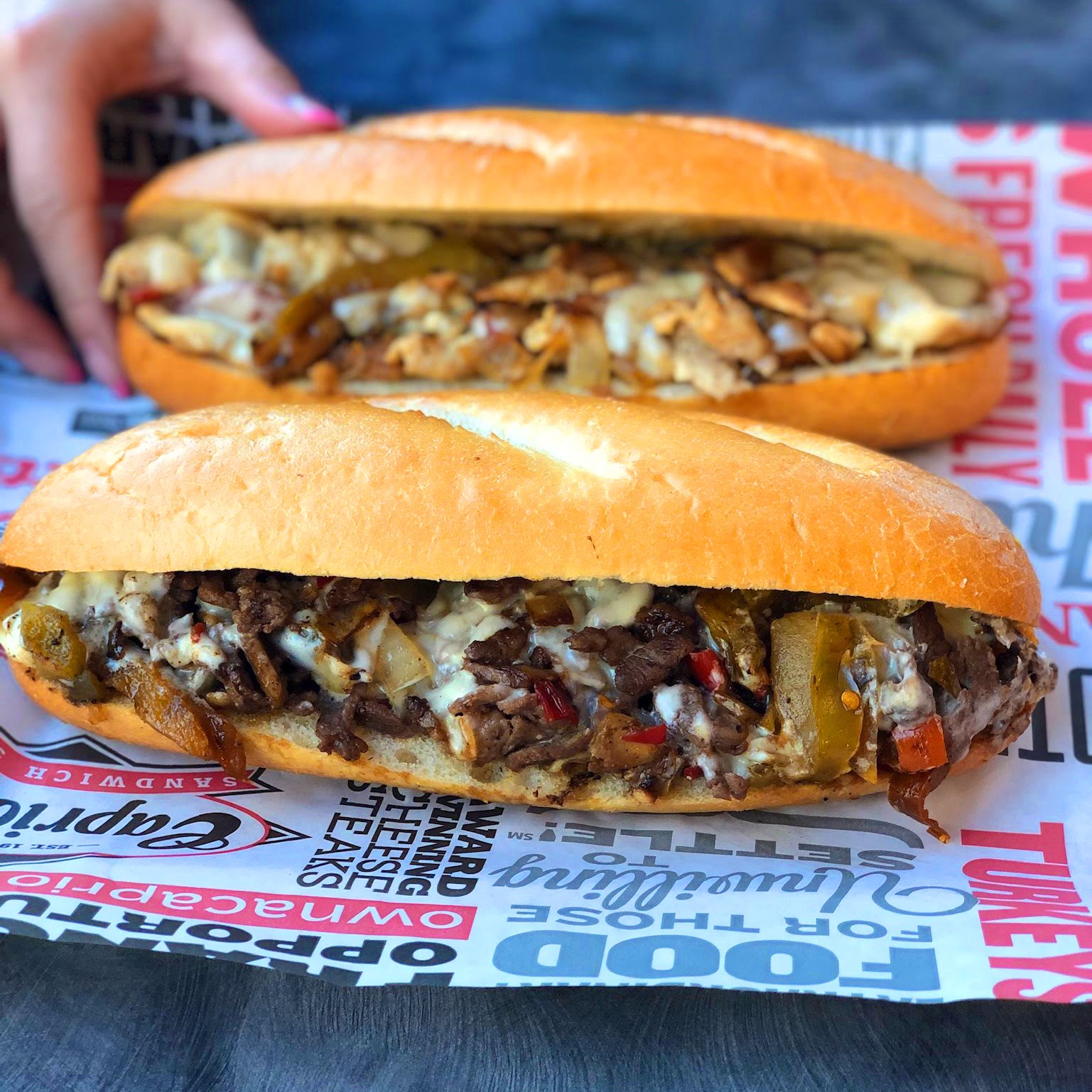 "Connie and I have a history with Capriotti's. We were looking into franchise opportunities as a career 2.0, and when we came across Capriotti's, it was a lightbulb moment," Dale said. "Connie grew up in Delaware, so she's known Capriotti's since she was a kid. We also lived in Phoenix for 23 years, and the Capriotti's that was located there was our go-to cheese steak spot."
When they saw the opportunity to open a Capriotti's, it seemed only natural to start up a dialogue with the brand. The more the Campbells talked to the Capriotti's team, the better the idea sounded. Those discussions led to the duo signing a multi-unit deal.
Unchartered Territory
After going through the franchise partner training in Las Vegas and receiving support from the corporate team, the Campbells got their ghost kitchen up and running on February 1, 2021.
"We had a lot of help there, so it's not like we were out on our own," Dale said. "We worked closely with Glynn Chambers, VP of CAPMastery, throughout the whole opening process, and she was an invaluable resource. Any time there were questions, issues or concerns, she was our go-to person. From the perspective of people who had never done this, we were total greenhorns when it came to opening a franchise business. We couldn't have done it without their team."
Dale and Connie acknowledged they were interested in how the venture would go since there was no prior Capriotti's presence in the market. As it turned out, in the Pacific Northwest, there are a lot of transplants from Delaware and Las Vegas and other Capriotti's-heavy markets who knew the name and loved the product.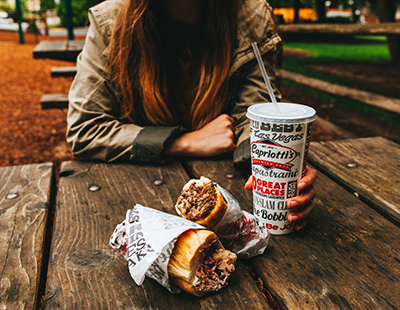 Thanks in large part to the initial brand recognition among the locals, sales have exceeded their week one projections and have been ramping up even more since the grand opening. While the unexpected brand recognition helped a lot, the co-owners also attribute the early success to two more core factors: the excellent product that people love and the time and energy they've invested with marketing.
"It's gone a lot smoother than we thought it might," Dale said. "We engaged in some marketing – social media and streaming services, to name a few, and we see the benefit of those marketing dollars. All in all, we're very happy with how things are going."
It's a Team Effort
The pair uses the divide-and-conquer approach to keep business running smoothly Dale takes charge in and around the store managing daily operations. Connie shines on the backend, where she takes care of the financials, human resources, policies and other unsung behind-the-scenes work that an organization needs to propel forward in growth.
"It's very organic," Dale said. "It fits both of our personalities. From a professional standpoint, it's what we both do. It's a natural assignment of duties."
"It's been really busy," Connie added. "Dale and I keep pinching ourselves because of how fairly smooth it's been. We're mindful of the hard work ahead, but we're also very excited."
Hungry for More
With the ghost kitchen now in full swing, Dale and Connie recognize an eye on the future is just as important as the present. The couple is currently scouting locations for their next Capriotti's and anticipate the second location to open in early 2022. As far as additional units, the goal is to have all four units they signed on for open and running within three to five years. The exuberant pair of entrepreneurs are up for the challenge because they genuinely believe in the product.
"When we were looking at franchises, the No. 1 thing that it was all dependent on was the product," Dale said. "We didn't want to go to the public and push a product that we didn't believe in. When we found out Capriotti's was franchising and realized we could do this, it seemed like a very natural choice."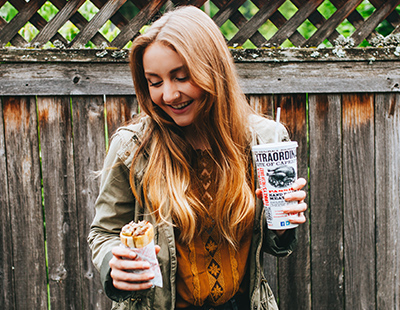 It's a product they're proud of and are happy to serve anyone.
"I can't stop telling people how good it is," Dale said. "And the feedback that we get from our customers here in PDX reinforces that notion as this is tough market. The fact that people seem so happy with the product is gratifying and motivates us to continue our growth plan here in Portland"
Looking for a franchise that's in-line with your entrepreneurial goals? Contact us online or call 702.745.5848 for more information on getting started.