Now more than ever, entrepreneurs are looking for proven business opportunities. Franchising offers reliability that is difficult to achieve when building an independently owned restaurant from scratch - the kind of reliability that can boost your success rate from 15% to 90%.
From brand recognition to unique meals and experiences, all-inclusive support and values that matter, there are several important factors to consider in your next franchising opportunity.
A Dependable Brand
When you invest in a brand, you invest in their reputation. Features like franchise partner satisfaction, industry recognition and customer loyalty give you real-life insights to reference when deciding which brand to franchise with.
With decades of franchising experience under our belt, Capriotti's and Wing Zone have brought hundreds of entrepreneurial dreams to life over the years, especially through multi-unit franchising.
Plus, with national recognition from Entrepreneur, Inc. Magazine and Fast Casual, as well as a loyal fan-base for both brands, we've built a following that is only growing by the day.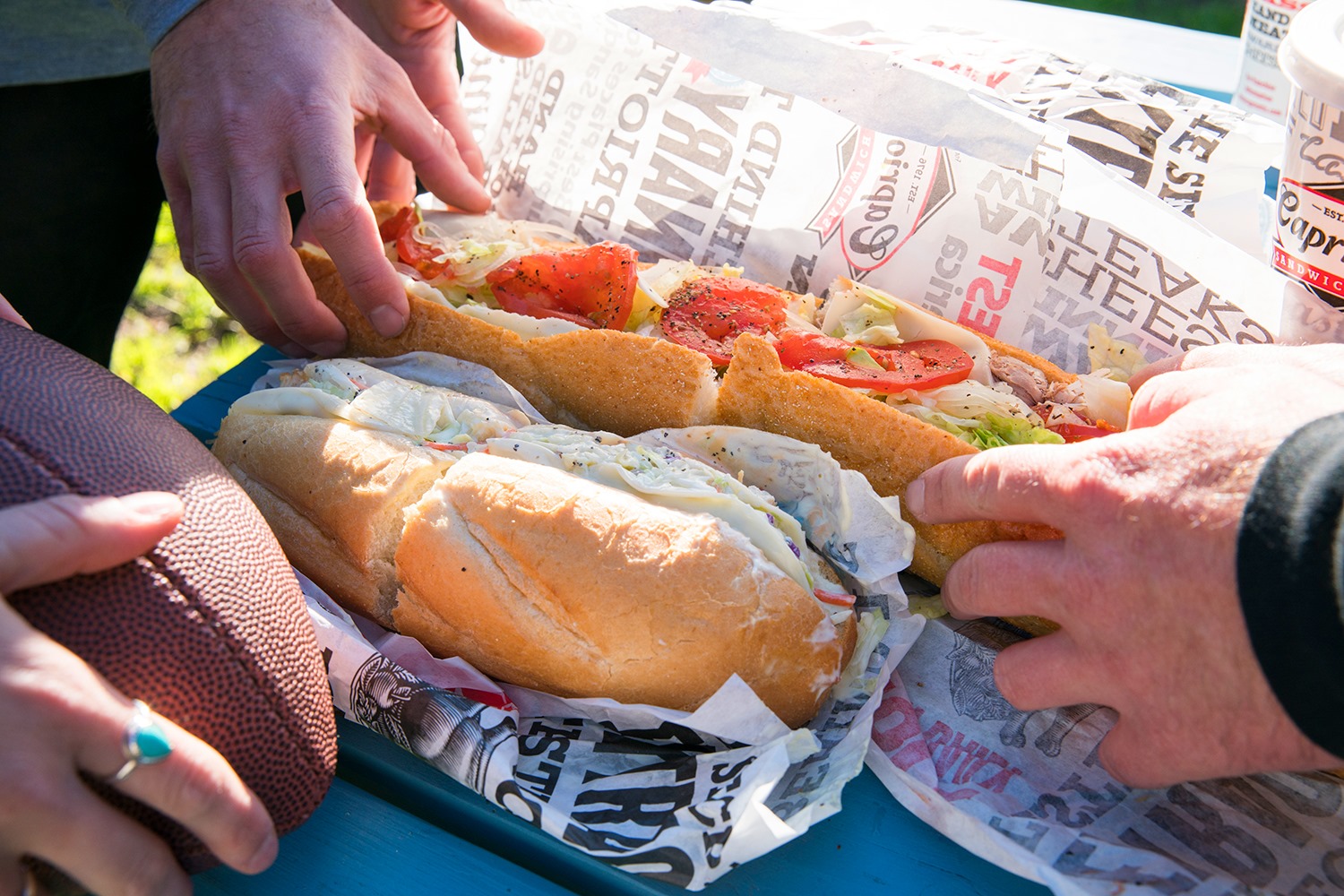 Unique, High-Quality Offerings
With so many franchises to choose from, there is one important question to ask yourself: "What makes this brand different from competitors?" One of the simplest ways to differentiate a restaurant franchise is with the type and quality of food they serve.
The feeling customers get when they step into a Capriotti's is unique than what they'd feel stepping into "just another" fast-casual sandwich restaurant. With our fresh ingredients and classic favorites like the Bobbie®, our sandwiches have all the heart and flavor of a home-cooked meal with the speed and convenience of a quick lunch stop.
Meanwhile, Wing Zone's revolutionary cooking process and one-of-a-kind flavors - created from over 30 years of research and development - set us apart from other wing franchises.
An Innovative Customer Experience
Not only do customers want high-quality meals, but they want them fast. With takeout options readily available and new restaurants opening each day, customer experience has never been more important. Ultimately, franchisors investing in the latest and greatest technology will come out on top.
From kitchen automation to mobile apps and in-store features, Capriotti's and Wing Zone are ahead of the game when it comes to using tech to streamline our processes and engage our customers.
With ongoing research in advancements such as robotic systems and artificial intelligence (AI) that will allow us to streamline cook times, we continue to efficiently integrate our front and back of house operations. Meanwhile our consumer tools like the mobile app and self-order kiosks make ordering, pickup and delivery a breeze. Customer loyalty programs reward our loyal customers and keep them coming back.
Additional Revenue Opportunities
As one of the top categories in franchising, restaurant ownership is a profitable opportunity with plenty of revenue options. At Capriotti's and Wing Zone, our revenue streams include dine-in, takeout, delivery and catering and collectively, the top 25% of locations for both brands boast an AUV of over $1.3 million, well above the industry average.
Plus, with a system built for multi-unit ownership, franchising with both brands under the same leadership team and similar processes offer franchise owners a way to diversify their portfolio more efficiently than ever.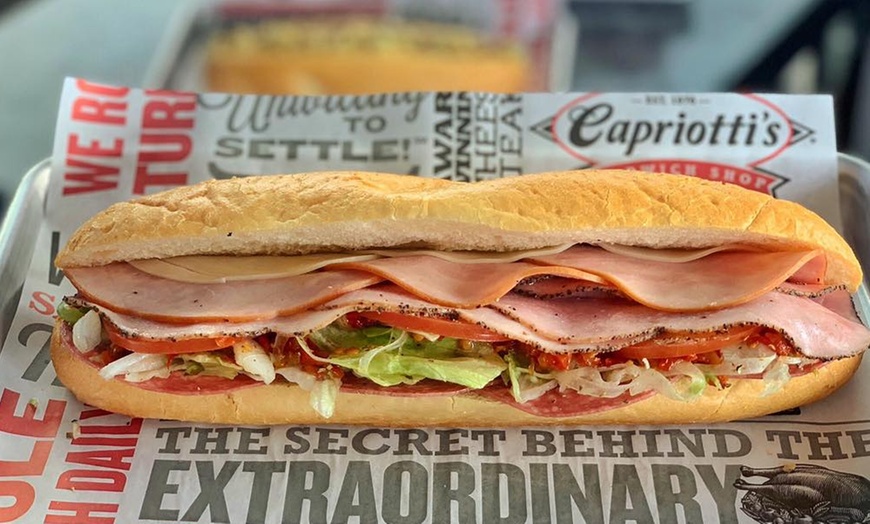 Support You Can Count On
When you sign on with a strong franchisor, you're given the recipe to success. Our ongoing training program offers support in areas like marketing, retail sales, operations and growth strategies throughout every stage of ownership.
Our established, fan-favorite brands, seasoned franchise executives, long-standing vendor relationships and simplified operations provide you with everything you need to achieve your entrepreneurial dreams.
An Extraordinary Opportunity for Extraordinary People
As we continue to expand rapidly domestically and internationally, we're looking for qualified, passionate individuals to grow with us! Click here to learn more about opening a Capriotti's or Wing Zone in your area.